still going strong in Meppel
Come-Back van Wandkleden - Textiel Plus
Digital Textiles and The influence of Global Trends by Rachel Nunziata
Monumentale Akoestiek, INSIDE information by Henk-Jan Hoekjen
Outfitting Textiles, Fashion + Architecture by Sasah E. Braddock Clarke
Publiek boegbeeld Baken van Ezinge - GLAS in BEELD
Digital Ceramic Printing Educational Park Ezinge by DIPTech
Digital visons for Fashion + Textiles -Thames & Hudson
Court 'De Brug' - AddictLab by Marie O'Mahony
Textile Designerts at The Cutting Edge, Laurence King by Bradley Quinn
Design Snap - madame Figaro
Textile Futures - Berg Publishers by Bradley Quinn​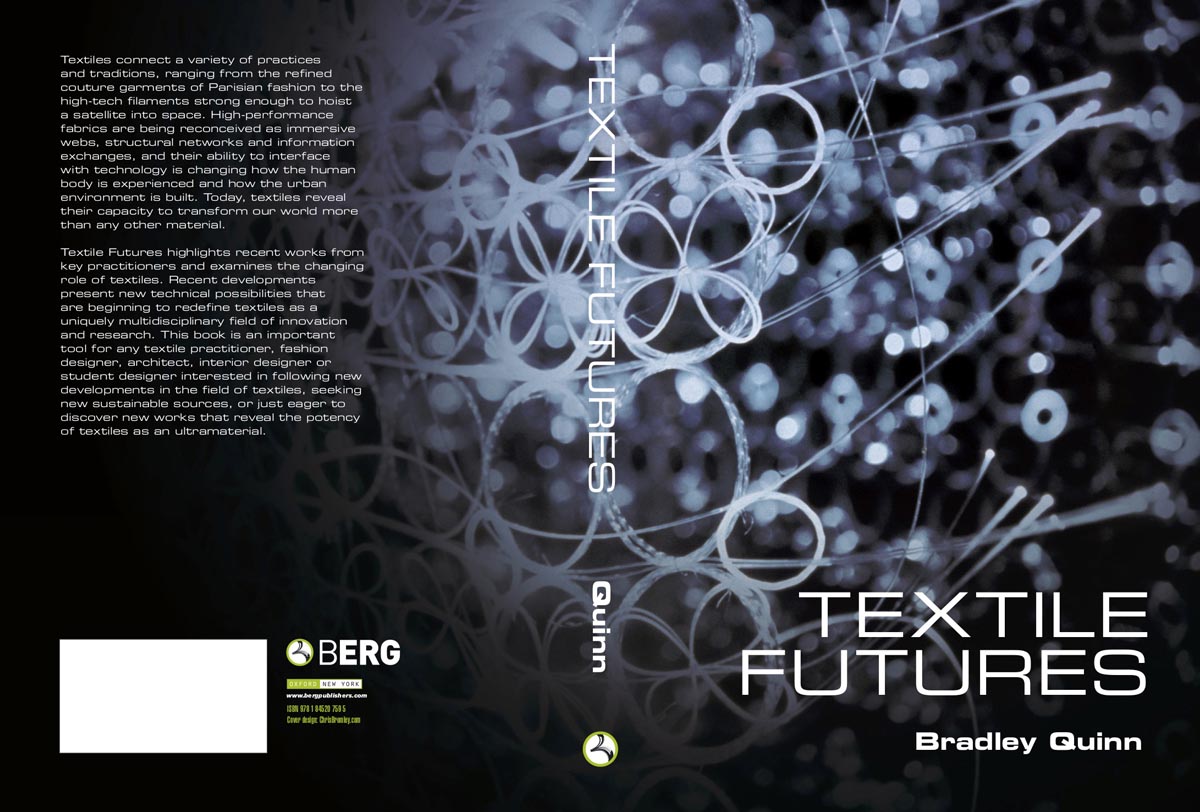 Driessen + van Deijne
Hil Driessen and Toon van Deyne based in Amsterdam, where their multi-faceted approach is pioneering new possibilities for textile design. Like many other Dutch designers, their work is imbued with irony and irreverence, and a drive to find new applications for traditional materials. But their style is unique, and so is their distinctive vision for material innovation, and ability to bridge spatial extremes.
Driessen and van Deyne call their practice Driessen + van Deijne. They embarked on a project for DSM Dyneema to find new applications for one of the world's strongest fibers.  They have collaborated on exhibition projects, designed fabric motifs and launched ranges of fiber-based products, all while undertaking high-profile architectural commissions. 'From the beginning of my career, architects have used my work for acoustic applications, or just added them as decoration,' Driessen said. 'When I was commissioned to work on a historical interior, it was the perfect chance to explore Baroque-style trompe l'oeil, which has long been a staple charm in the designer's bag of tricks.'
The City University of Utrecht commissioned Driessen to produce wall-mounted textile panels for their nineteenth-century period rooms. The preservation architects had concluded that the original wallpaper had deteriorated too far to be restored, yet decided to preserve the period paint finishes on the cornices and woodwork. 'It was important to preserve the paint work,' Driessen explained, 'but looking at them didn't quite transport you to another place. So I knew that the wall textiles would have to do that.'
Driessen started by folding and stitching a sheet of vinyl to create the silhouette of an attenuated tree. The stitched vinyl was then photographed in the shadow of a real tree, and manipulated through digital software to give the image a spectral appearance. The shadowy image that resulted was then printed onto Trevira CS fabric and mounted it onto the walls where the original wallpaper had once hung. 'The digitally-printed fabric had visual depth and created a surprisingly tactile surface,' Driessen says. 'People wondered if it was a real landscape or a futuristic image. I saw people stretch out their hand to feel the texture of the knotted bark, then look again in wonder, realising they'd been duped.'
For a residential architectural project known as 'IJburg block 52a/b,' Driessen and van Deyne were commissioned by Jan Bakers Architects to design balcony railings for the waterside apartment building. They created a print inspired by rippling water, turned it into a digital image and printed it onto 750 glass sheets, which they installed instead of balcony railings. By using textile innovation they were able to relate the building more closely to it's surroundings and bring the illusion of the sun's reflection on water even to apartments that did not have a waterside view.
Driessen and van Deyne were commissioned by the Dutch Dudok Wonen company to create an interior for a presentation room in their headquarters in the countryside near Hilversum. They encircled the space with textiles hung from the ceiling, creating a flexible wall system that could screen the windows but also unify the space. Driessen and van Deijne took pictures of the rolling hills and terraces seen in the surrounding landscape and photographed layers of folded and green velvet and organza. By combining the images and manipulating them digitally, they created a motif depicting rippling forms and shaded outlines and printed it digitally onto lightweight Trevira CS.  
Although she is an expert when it comes to complex imagery, Driessen in also motivated by the drive to create transformations through simple means. 'Just by padding, stitching, cutting, folding or printing, I can reinvent cheap-looking materials such as imitation leather and rubber as sculptural textiles,' she says. 'But at the same time, it is important to me to stay in touch with technology and collaborate with the industry to develop new materials.'
Driessen was given a residency at the European Ceramic Work Centre in The Netherlands, where, through the help of the technical staff, she was able to develop a process to create her range of Whitewear products. 'As a textile designer, the challenge of working with ceramics was a lifetime experience,' she says. 'I dipped pieces of crocheted cotton into liquid porcelain and fired them in the kiln. The cotton burned away, but left its imprint behind. The objects that resulted were photographed and manipulated digitally using computer software, then printed onto cotton.' Driessen may be a master of illusions, but her textile designs are anchored to the real world. As she marries textile forms to architectural substrates such as glass, metal and ceramics, she changes them into hybrid forms that dramatically the interiors they are used in.
Bradley Quinn for Textile Futures
Stof wordt Steen - View on Colour - Selvedge